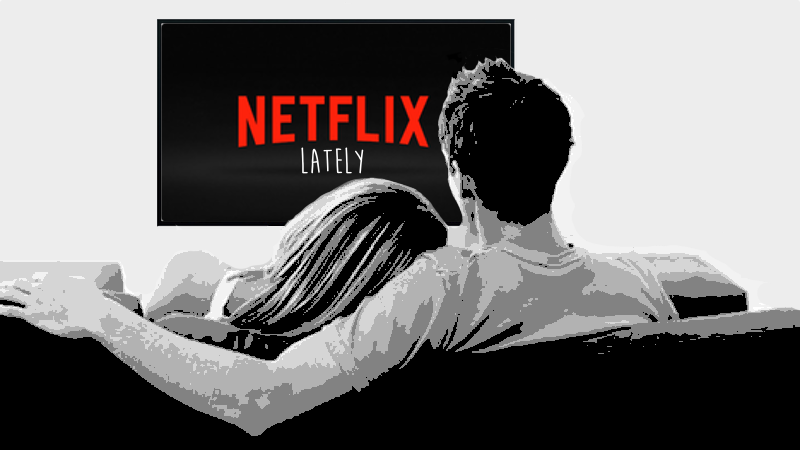 My
last Netflix post
got an insane amount of views, so I took that as a sign that I should post some Netflix-faves more often! Judging by this list, you would think that we spend all of our free time watching Netflix, but let's be real... we're really just binge-watchers. If something catches our attention, we'll spend a whole afternoon getting through each and every episode. I'm sure we're not alone in this! Anyways, here's a rundown of the best of 'em.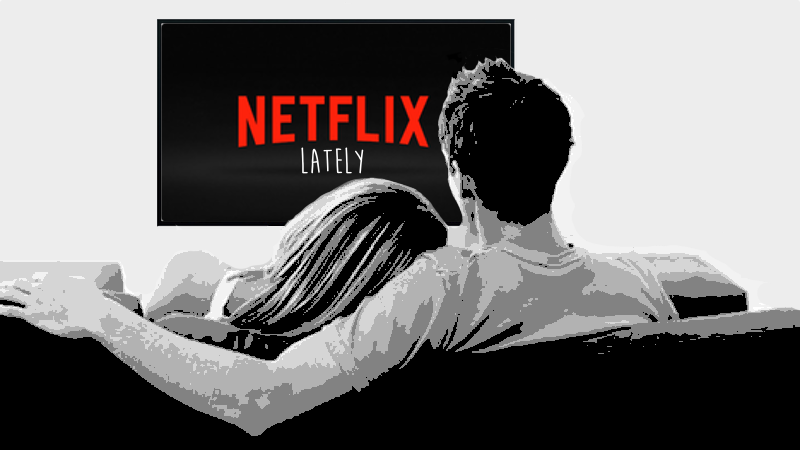 Backstreet Boys: Show 'Em What You're Made of
- A must-see if you are/were a Backstreet Boys fan. It covers the history of their rise to fame, and it follows the members in present-day as they revisit some parts of their past. I actually teared up a little - and then followed it up with a BSB dance party. Just sayin'.
Better Call Saul
- Shawn and I had been impatiently waiting for season 2 for over year... and it's finally here!!! If you were a Breaking Bad fan, do yourself a favor and
watch this
. I actually think it's better than Breaking Bad (shh!!), but you kinda need the background of Breaking Bad to fully appreciate Better Call Saul - the two just go hand in hand. Plus, Saul and Mike were my favorite characters anyway.
Love
- That's basically what the show is about - love... and all it's ugly faces and nasty habits. Yep, it's a story that has been played out time and time again, but I really enjoy the fucked-up-ness of these characters as they navigate their relationships and life in L.A., and I love the sarcastic hilarity of it all.
Lovesick
- Shawn and I watched every single episode of this in one sitting; don't judge! The episodes and the seasons are short. It's a show about a guy who finds out he has an STD, and subsequently contacts every girl he has slept with over the previous five years. Each episode focuses on a different girl, and ties his past into his present-day. So good! And the actors are British so, you know, that's a plus.
The Great British Baking Show
- Want more Brits? Enjoy watching baking competitions? Watch this. It's so freaking good. The one thing I still can't get over is how nice all the contestants are to each other! My family swears it's just video editing, but I like to think that the Brits just aren't total competitive a-holes like Americans are.
Burn After Reading
- Classic Coen brothers. (Shawn and I saw this when it first came out, but he didn't remember it, so I happily watched it again.) George Clooney, Brad Pitt, John Malkovich, Tilda Swinton, and Frances McDormand... if the directors and the cast aren't enough to suck you in, then I don't really know what else to tell you.
I Don't Feel At Home in This World Anymore
- This falls into the category of dark comedy crime thriller. The main character is fed up with the general selfish attitude of humans and when her home gets broken into, she enlists the help of her neighbor to find the culprits herself. Then shit gets crazy! We really enjoyed this one.
Waffle Street
- Based on the true story of a wall street guy who loses his job and starts serving tables at a local waffle house chain, with the intention of one day owning his own franchise location. Really heartwarming story, and I love the take-away at the end. You'll have to watch it to know what I mean though!
Schitt's Creek
- This was recommended to me on my last Netflix post; I remember seeing trailers when this first came out, and I'm so happy it's on Netflix because I really wanted to see it! A wealthy family loses everything they own and are forced to move to a podunk town that they bought years prior as a joke. Eugene Levy and Catherine O'Hara are hilarious, as usual. Definitely worth a watch if you're looking for a good laugh.
We also watched a few notable comedy specials:
Garfunkel and Oates: Trying to be Special
Neal Brennan: 3 Mics
Louis C.K. 2017

How about you - have you watched anything good lately?
Around here, we really love quiche. It's just one of those things that's super quick and easy to throw together, and even easier to heat up later in the week when you don't feel like putting any effort into cooking. I'm actually surprised I don't have more quiche recipes here... but it's probably because I use the same base each time and just toss in whatever ingredients I have laying around. I'm going to try to post more of the combinations though - just because the base is the same, doesn't mean you guys won't appreciate a new combination!
This particular one came together Saturday afternoon. I made and baked the crust in the morning, chopped up some bacon I had cooked earlier in the week, and then filled and baked the quiche later in the day, after running errands. Prepping everything ahead of time made it come together really quickly, and then dinner was ready in a jiffy. I used to buy frozen crusts from the store, but I'm kicking myself for it now. Homemade crusts are just
so
much tastier, they require only three ingredients (okay, four if you count salt), and they really take no time at all to put together. One of these days I'll make a proper recipe post for pie crust. In the meantime, just use whatever you have!
Smoked Gouda, Bacon, Spinach, & Red Pepper Quiche

1 pie crust, store-bought or homemade
1/2-pound thick-cut bacon
1 small yellow onion
1 small red pepper
1 big handful baby spinach
1 cup grated smoked gouda
6 large eggs
1 cup whole milk
salt and pepper


Preheat the oven to 425&degF.
Line a 9" pie plate with your crust, trimming or folding in the edges to your liking. Prick the bottom of the crust a few times with a fork, and freeze the crust for about half an hour. Then par-bake the crust in the oven for about 8-10 minutes, pricking with a fork again if the center has started to bubble up. If the sides of the crust have shrunk, just use a spatula to gently flatten them back up the side of the pan. Set the crust aside to cool.*
Turn the oven down to 350&degF.
Lay the bacon out on a sheet pan, placing the slices side-by-side. Bake for about 18-20 minutes, or until the bacon is cooked through but not dark. Drain the grease from the pan, (I usually fill a small bowl with it, refrigerate it, and then spoon it into the trash later; you can also reuse it for cooking!), and set the bacon aside to cool. Once cool, dice the bacon and set aside.*
Chop the onion and red pepper - you can go the large dice route, or chop them slightly longer like I did. In a bowl, combine the chopped onion and pepper, spinach, diced bacon, and the smoked gouda. Mix everything together with your hands, then pour it all out into your par-baked crust. Flatten everything down so that it doesn't surpass the top edge of the crust.
In that now empty bowl, whisk the eggs and milk together until smooth. Season with salt and pepper to your liking. Pour the mixture over the rest of the ingredients, and carefully place your pie plate in the oven. Bake for 35-40 minutes, or until the filling doesn't jiggle and looks set. Allow to cool slightly before cutting, and enjoy!


* The crust and bacon can both be baked ahead of time. I usually buy a whole pound of bacon and bake it off, then use it throughout the week as needed. And the crust can be made a few hours in advance too. Then all you have to do later is get all the veggies ready, whisk up the eggs and milk, and you're all set!

Also worth noting: I rarely eat the quiche straight out of the oven. I find it much easier to slice later, so I'll usually make it in the morning in anticipation of reheating it for dinner later. Letting it sit really allows the filling to set completely. Leftover quiche keeps well in an airtight container in the fridge, and can be reheated in the oven at 350&degF for 15-20 minutes.