It's finally autumn - my favorite season! That time of year when you can wear sweaters, scarves, boots, and jackets! (Well, if you live in the northeast...) Speaking of jackets, I bought myself a
denim one
months ago, back when the weather was waaaaay too warm to wear it. I never thought I'd be a denim jacket wearer, but it got sent to me in one of my
trunks
, and I fell in love. Shawn thinks it's super
ridiculous
90's. I love that it instantly makes anything you wear with it casual, so I fully intend to wear it over all my dresses! I've also been looking at pins and patches like crazy since I got it. I haven't bought any yet, but I thought it would be fun to do a little round-up of my favorites. So, here ya go!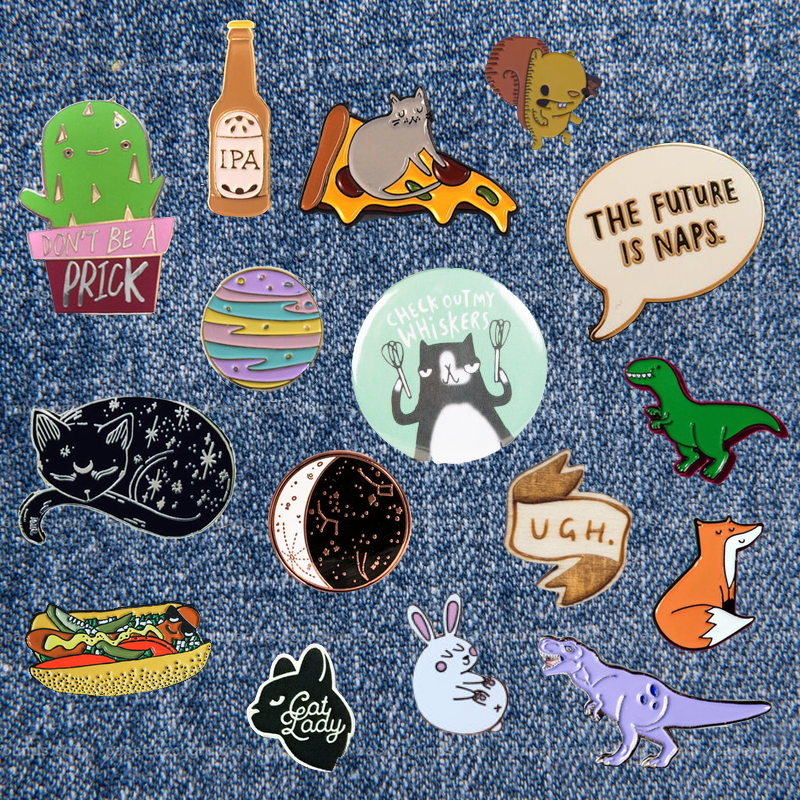 the future is naps | ugh | check out my whiskers | don't be a prick | green dinosaur | pizza cat | t-rex | mystical cat | yoga bunny | chicago dog | pastel planet | fox | squirrel | cat lady | moon phase | IPA

Are you currently re-living the 90's with a denim jacket of your own? What pins are you diggin' these days?