Now that it's finally May, it seems like our move is just around the corner! We're still super excited, even though we still haven't found a tenant for our current apartment, so we're not sure if we'll be moving at the end of May or at the beginning of June (and listing the apartment on Craigslist has been a huge
fail
and utter waste of my time these past few weeks)... but rental-frustrations aside, we still can't stop thinking about the space that we will soon call home!
My last inspiration post was all about
plants and balconies
. Today we're looking at bedrooms! You'll notice that the bohemian and plant-y aesthetic from that post carries over into this one...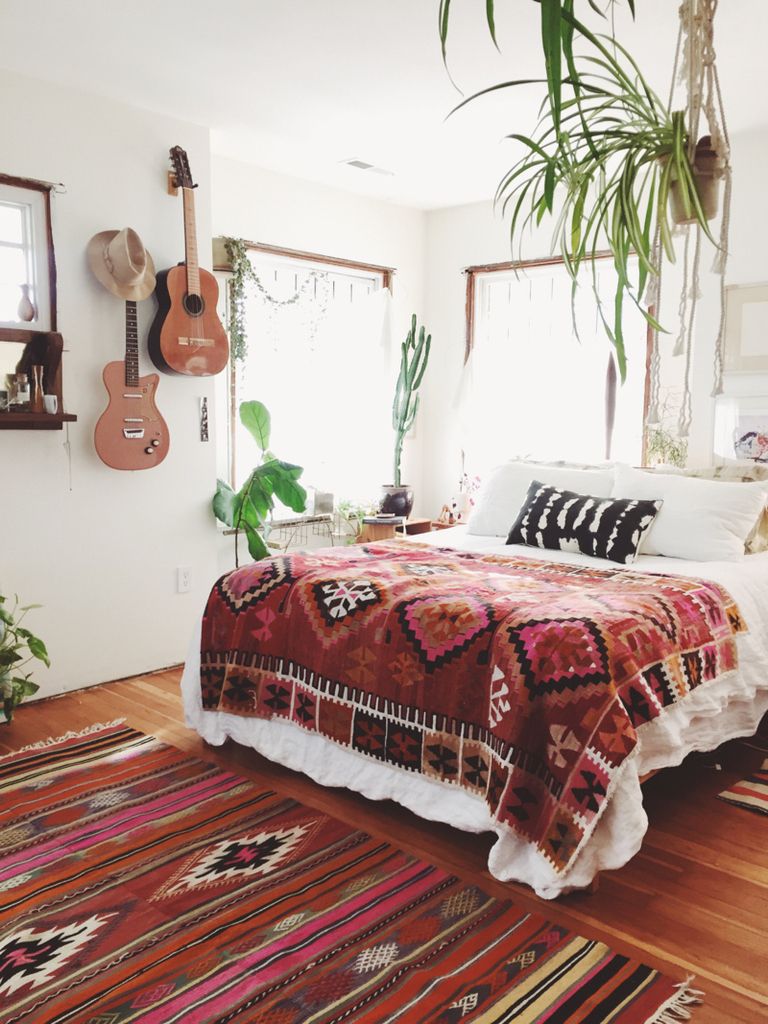 I love these colors and the general feeling this photo emits! (Though Shawn will tell you red in the bedroom is not feng shui...)(source)



Same with this photo - a simple wall hanging and darker colors on the bed to contrast the white walls. (source)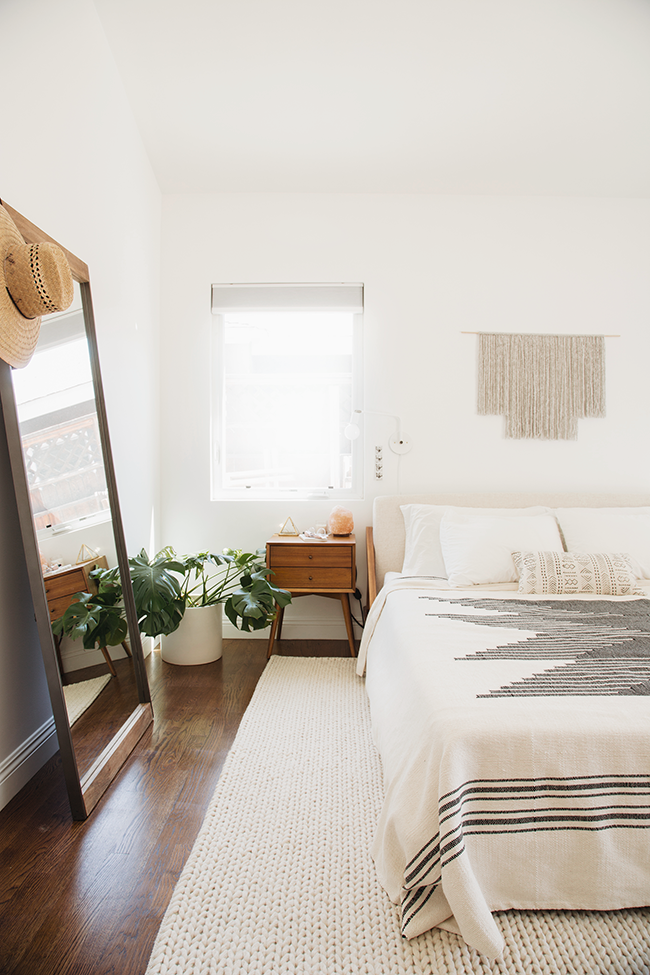 White in the bedroom makes the sunlight really pop! (source)



This room is all about textures, and I'm diggin' it. (source)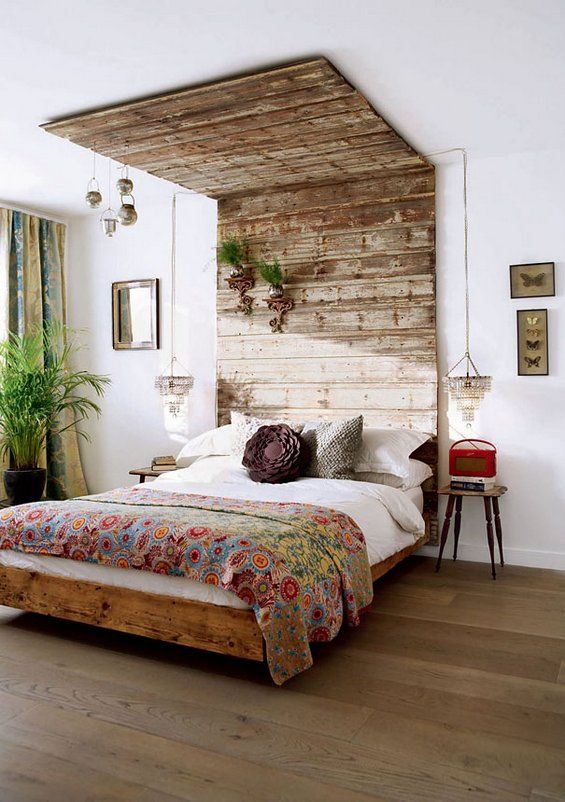 We've been thinking about making our own wooden headboard - probably not this intense though! (source)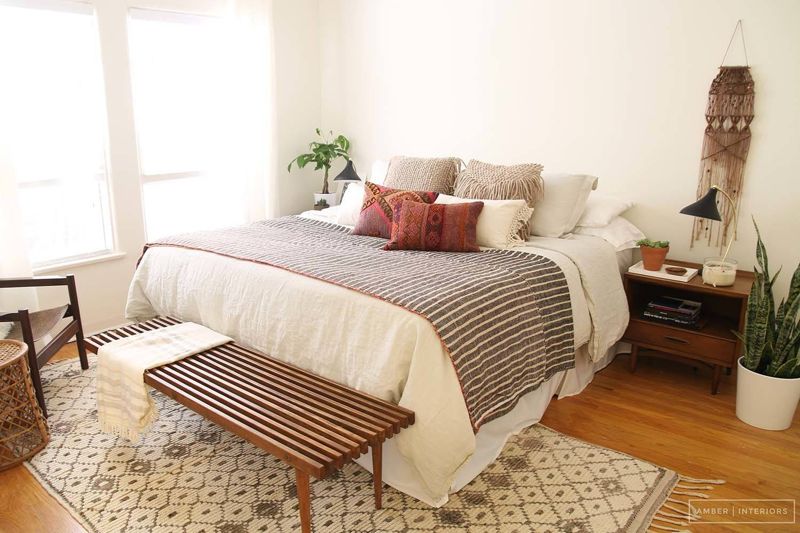 I get such a soothing feeling from the colors and furniture in this room. (Could it be the spa bench?) (source)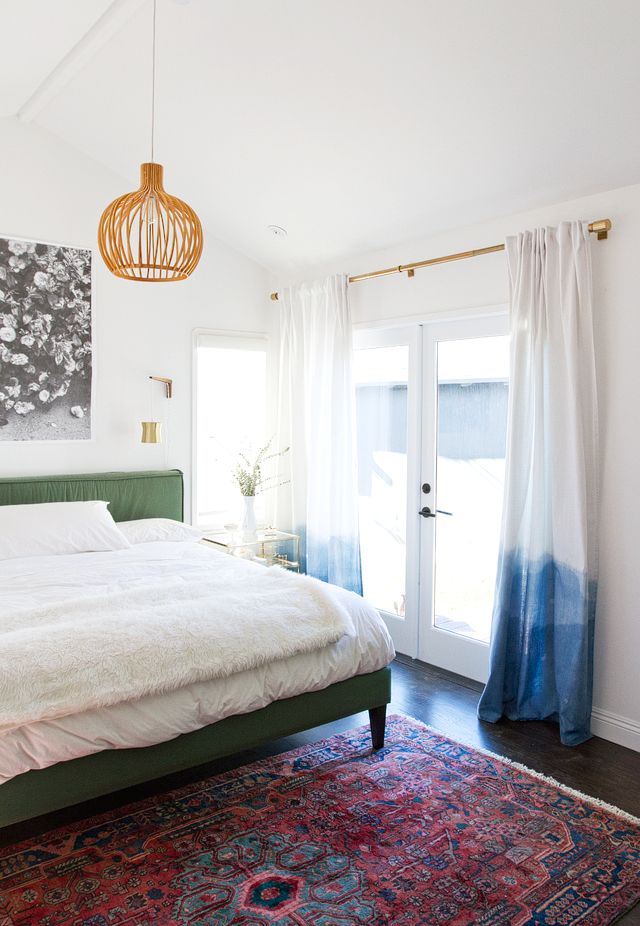 Definitely planning on ombre-dying some curtains, even if not for the bedroom! (source)



Pillows, plants, and sunlight... what more do you need? (source)
These photos made me realize that when I'm finding inspiration, it's not just about the way something looks, but much more about the way something makes me feel. Especially when we're talking bedrooms, the one space in your home that should feel serene and peaceful. Colorful blankets, textured pillows, and leafy plants may not be everyone's cup of tea but to me, they make a room look and feel
so cozy
! And isn't that the way a bedroom should feel?