So.... last week's Fun Finds Friday post was never made because after all the
pastry-making
, I simply ran out of time and energy to work up a post. But it's back this week! And early!

Lots of neat things on this graphic designer's tumblr, but I love this computer error series.





I enjoy photographer Mark Nixon's Much Loved series about stuffed animals and the people they belong to.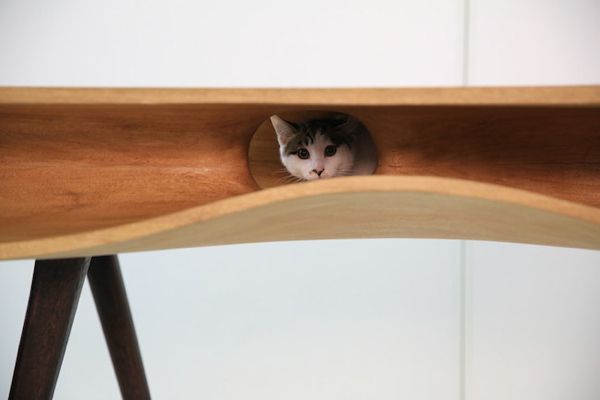 Someone designed a table with a built-in cat tunnel!





Photographer Ryan Schude does a fun series about people with their cars.
+
Brown butter fried nutella and banana croissant sandwich?
YES PLEASE.
+ Have you ever wondered
what Forrest Gump would look like as a Wes Anderson movie?
+ How about these
40 incredibly true facts about everyday life
?
+
This article
about whether or not to wear bike helmets really got my brain thinking. Do you wear one?
Happy Friday!!!