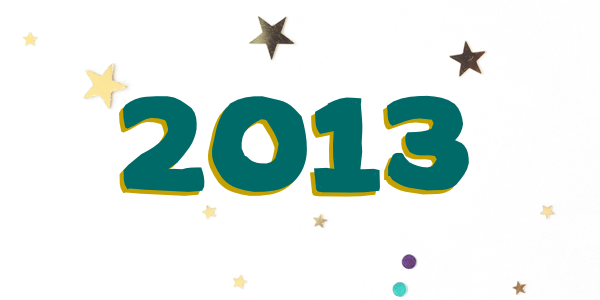 Phew, what a year! It had its ups and downs but in the end I wouldn't trade any of the bad things for anything, because the good moments were
so
good. And I grew a lot this year; I really came into my own. I've always been a confident person but this year I made some pretty big decisions and I
owned them
. At the beginning of the year I had vowed to stay happy and not let things rock my boat, and I really think I accomplished that. There's no point in worrying and stressing about things when all you can really do is
deal
with them. I did a whole lot of dealing with things this year, and although I learned a lot in the process, I really hope 2014 doesn't throw quite so many obstacles my way. I really wouldn't mind taking it a little easier these next few months.
Some highlights of 2013:
- I became a
real baker
, working 4am shifts and making all the pastries to sell for the day.
- I traveled to
Switzerland, Italy, and France
!
- I kept up with my
goal to read
at least one book a month.
- I was a
bridesmaid
in my friend Christine's wedding.
- We moved
back to Philadelphia
!
- We
adopted Lloyd
! Probably one of the bigger highlights of the year.
- I
started working at Anthropologie
, and a few months later made the big decision to
quit my job at the bakery
.
- I
chopped
most of my hair off, and have kept it that way.
- I started
blogging about my outfits
.
- I
made croissants
from scratch!
- I
met and hung out with
another blogger!
- Oh, and, hmm. There's one more big highlight to the year...
We got married!!!
Shawn and I eloped in the Poconos on December 14th, 2013. We kept it a secret from everyone, including all of our friends and family, and sent out holiday cards as our announcement. It was a beautiful cold snowy day in the forest, full of love. We have lots of photos but I'm not allowed to post them yet because they're going to be featured on a wedding blog! They should be up in early January and then I'll have a huge post about the whole thing. I just couldn't leave that fairly large detail out of the year-in-review post!
So, yep, 2013 was a big year! I'm all for excitement, but here's hoping 2014 is a little lighter on the excitement front.