shirt: Left of Center (Anthropologie) / pants: Lucky Brand / shoes: Merrell / scarf: Anthropologie
The weather was unseasonably warm here for a few days last week so I thoroughly enjoyed not having to wear a heavy coat and layers. And sandals! When was the last time we were able to wear sandals in November? (I guess I should specify: on the East coast...) I love this scarf - bought it as soon as it came in store. The other side of it is just the black and white pattern, if I'm not feeling colorful that day. But when am I not feeling colorful?!
Also, I feel as though I should point out Lloyd's new favorite spot. Yeah, that's a Christmas tree skirt around our chair. We're waiting another week or two before getting our tree. He loves laying on there though, which makes me think we probably shouldn't hang any low ornaments this year... (And yes, Mom, I borrowed one of your tree skirts. Shawn loves it though, and I know you haven't used that one in a very long time!)
And now, some fun! My camera is set to take multiple photos at a time, since I don't have a remote. I had a little fun with some of the photos in a gif maker....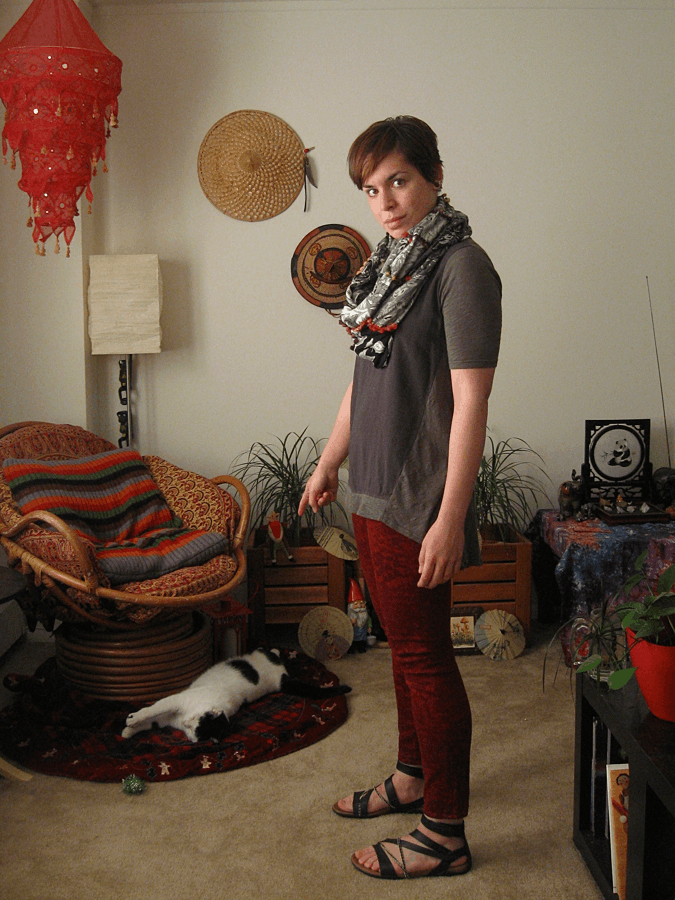 Heh. You should see the outtakes...