I hope you all had an enjoyable weekend; ours was both enjoyable and more eventful than usual! Saturday night my friend Alina and her boyfriend Ryan came to visit us for the first time! We had our first small
dinner party
in the apartment - Alina made stuffed bell peppers, I made some herb&garlic dinner rolls, Ryan took the awesome photos that you see in this post, and Shawn took it easy for the night and enjoyed not having to cook.

tomatoes, mozzarella & basil + tabbouleh - 2009
Alina and I have known each other since our early high school days. We met during lunch period freshman year, and then we had Biology together sophomore year
(where we made homemade yogurt to the tunes of Madonna and we also dissected a fetal pig together!)
and we've been friends ever since! So you might not believe me when I tell you that she and Shawn had never met each other prior to Saturday night... I know, I'm ashamed. They've both known
of
one another for years, but Shawn's elusive and other things always got in the way. Or maybe it's me and I'm just an awful friend because I only see most of my friends about two or three times a year... I think that's just what happens to everyone over time though.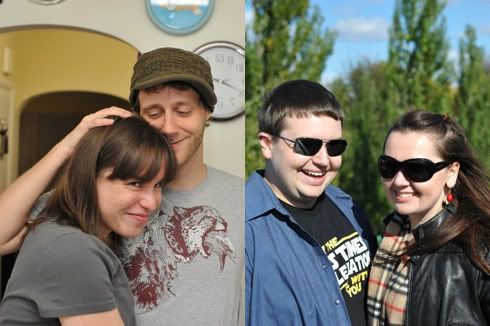 double couple trouble! oh, so corny.
It was also the first time Shawn and I met Alina's boyfriend Ryan - he's such a nice guy! And his camera puts both Shawn's and mine to shame.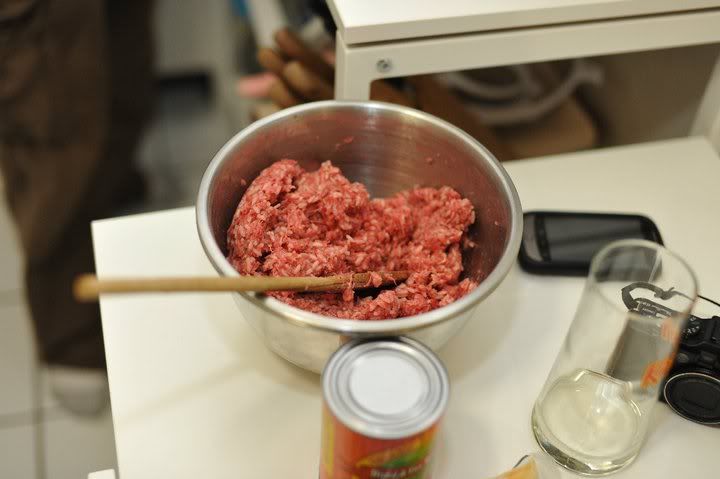 Alina stuffed the peppers with ground beef and rice, then topped them off with some shredded cheddar and jack cheese. Then she filled the pans with diced tomatoes and green chilies, a little olive oil and some water - this made the peppers so incredibly soft and moist when they finally came out of the oven over an hour later!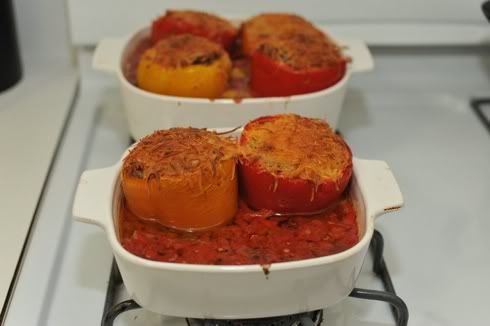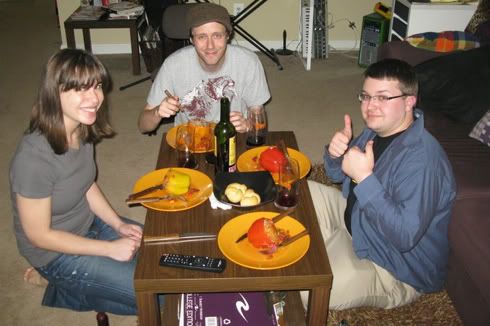 Our kitchen table is only big enough for the two of us, so we gathered around the coffee table in the living room instead - no one seemed to complain. It was a late night because after getting stuck in traffic and making a trip to the grocery store, we still had to wait for the peppers to cook, but we had some great wine and some herb&garlic bread rolls while we waited.
Thanks to great friends, delicious food, and good times, our weekend was a hit!
Check out the full set of photos on our Flickr!