Sometimes you need
less words, more pictures!
We'll start with what I'm good at and work our way through Shawn's awesome dinners from the past week!


Mini s'mores tart - graham cracker crust, shaved chocolate, marshmallows, more shaved chocolate - and then you throw it in the oven to melt the marshmallows, and right back into the fridge to solidify the tasty goodness again.


Marine makes perfect pancakes!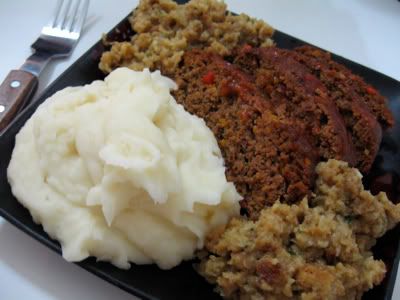 Shawn's first-ever meatloaf, served with mashed potatoes and stuffing. You wouldn't even know it was his first time making meatloaf!


Mini grilled cheese sandwiches...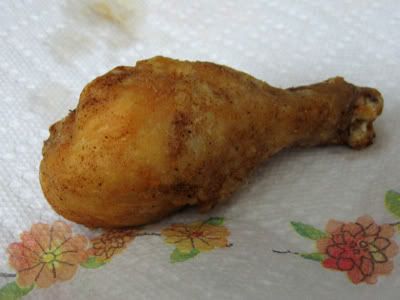 .... and homemade hot wings...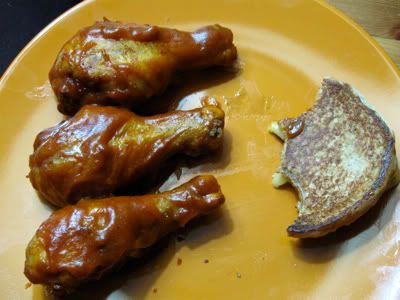 ... equals an awesome Football Sunday Dinner!


And on another night, homemade fishsticks, rice, heirloom tomatoes and sweet peppers - yum!

Also, our friend Christine introduced us to Virgil's Rootbeer - it's micro brewed! And it's the greatest rootbeer ever! Beats any rootbeer I've ever had prior to this straight out of the bush (and I'm really not a fan of rootbeer!)
Have a great weekend, everyone!